GAP Advantage with PowerBuyTM
Guaranteed Asset Protection (GAP) is a voluntary program designed to offer protection on your financed vehicle in the event of loss to theft or accident.
Begins when your vehicle is lost to theft or damaged beyond repair
Covers the difference between your insurance settlement and the payoff of your loan or lease*
Provides $1,000 towards the principal of your new auto loan with Arrowhead
PowerBuyTM pays up to $3,000 toward the financing of your replacement vehicle**
Can be purchased up to one year from the effective date of your loan
How Does GAP Advantage Work?
GAP Advantage with PowerBuyTM covers the difference between the balance on your vehicle loan and the settlement of your insurance claim.
GAP - Breakdown Details
Original purchase price
$25,000
Loan balance after one year
$22,000
Insurance settlement (Actual Cash Value, ACV)
$16,000
GAP Benefit:
Loan Balance
$22,000
ACV
-$16,000
Deficiency Balance
$6,000
GAP Benefit* (Pays off remaining balance)
$6,000
GAP Advantage (towards financing of replacement vehicle)
$1,000
Powerbuy Benefit:
Total Depreciation
$9,000
GAP Benefit
-$6,000
Powerbuy Benefit**
$3,000
Total benefits paid from GAP Advantage with PowerBuy

TM

:
$10,000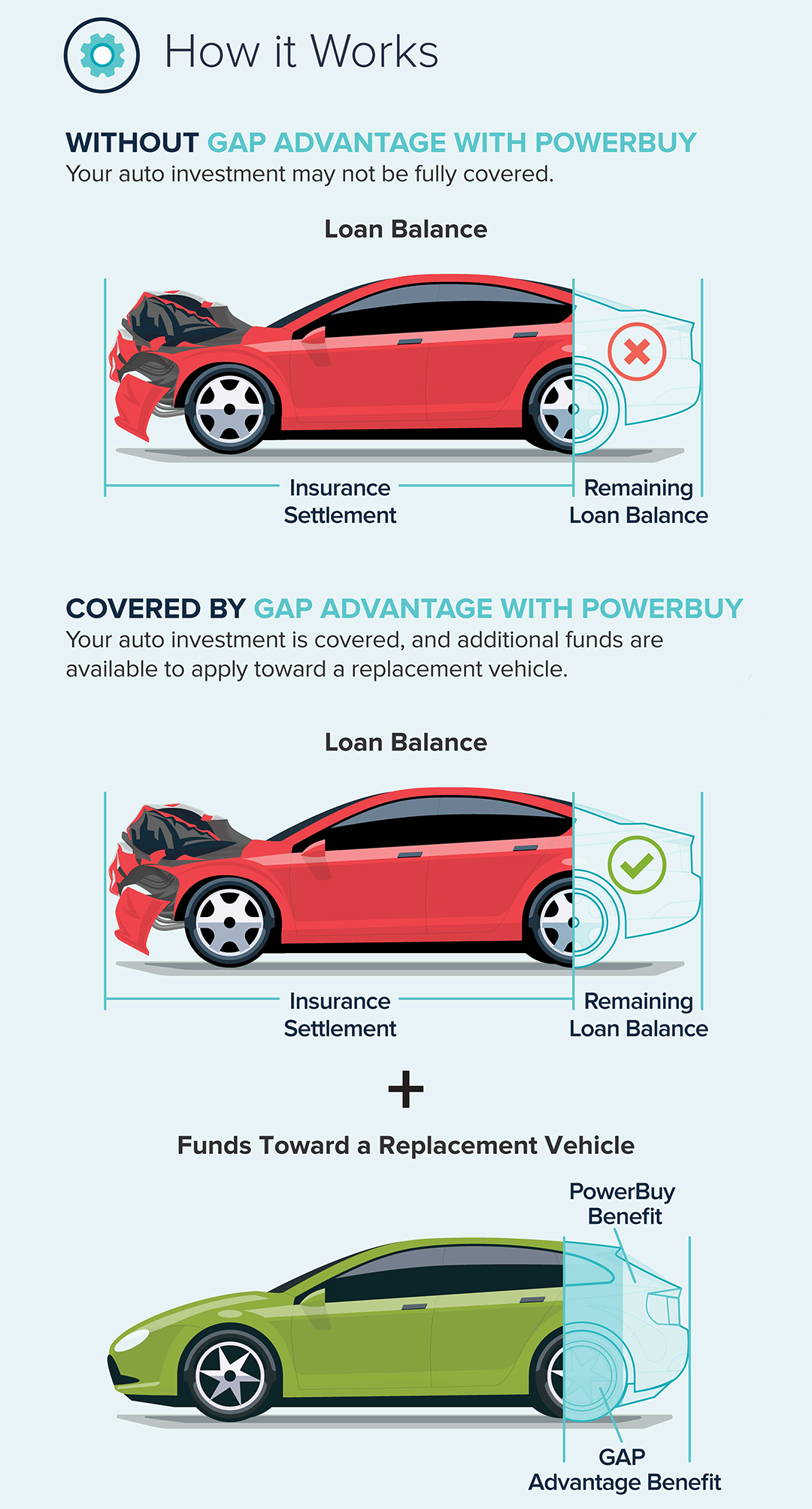 Contact our lending department today to find out how to add GAP to your auto loan at (800) 743-7228.