Member Discounts
As an Arrowhead Credit Union member, you have access to many exclusive member discounts:

Arrowhead Credit Union members can save up to $15 on TurboTax Federal products so you can complete your simple federal return quickly, and accurately!*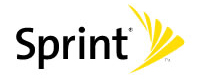 Arrowhead Credit Union has teamed up with Sprint to offer our members a special discount program.
Discount includes:

$100 cash reward with every new line activation on unlimited lines
Current Sprint customers can earn $100 Annual Loyalty Cash Rewards
Cash reward deposited directly into your credit union account
25% off eligible accessories in Sprint stores
Arrowhead Credit Union members receive a free home security camera plus 2 free months of 24/7 professional monitoring.

Save more when you shop with Arrowhead Credit Union and Visa
Discounts offered are not discounts of the credit union, nor are the company's affiliates of the credit union.
*100% Accurate Calculations Guaranteed: If you pay an IRS or state penalty or interest because of a TurboTax Calculation error, Intuit Inc. (the maker of TurboTax) will pay you the penalty and interest. All rights reserved. State filing charges apply. Terms, conditions, features, availability, pricing, fees, service and support options subject to change without notice. Other parties' trademarks or service marks are the property of their respective owners. Federal product only. TurboTax Online State product is optional and is not free.